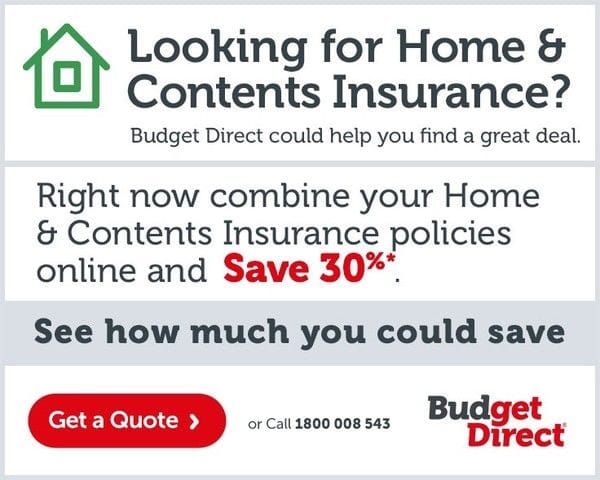 Simply Smarter Home Insurance
This advertisement is provided by Auto & General Services Pty Ltd (Auto & General). Auto & General acts as agent for the insurer, Auto & General Insurance Company Limited (AGICL), a related company. AGICL pays Auto & General commission of up to 27% of your premium. Because we dont know your financial needs we cant advise if this insurance will suit you. Before buying the product you should consider your needs and the Product Disclosure Statement available from us. Product issued to approved applicants only, not available in NT, Northern QLD or Northern WA. Terms and conditions apply. Bestdealinsurance.com.au Pty Ltd will receive a referral fee of between 5% and 10% (including GST) of each premium paid for referring you to Auto & General.
*Discounts apply to the premium paid for a new Budget Direct Insurance policy initiated online on or after 30 March 2017. The discount applies accordinly: 30% discount on combined Smart Home & Contents Insurance, 15% for Smart Home only or Smart Contents only policies. We reserve the right to change the offer without notice. Base rate premiums subject to change. The discount does not apply to any renewal offer of insurance.